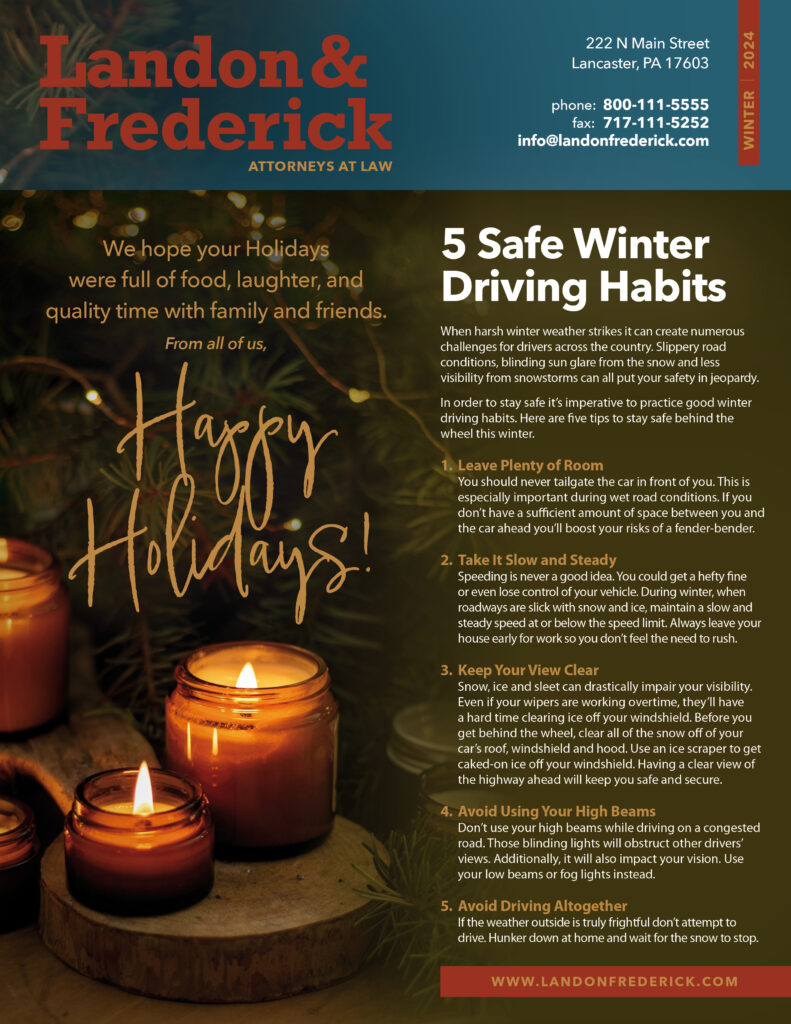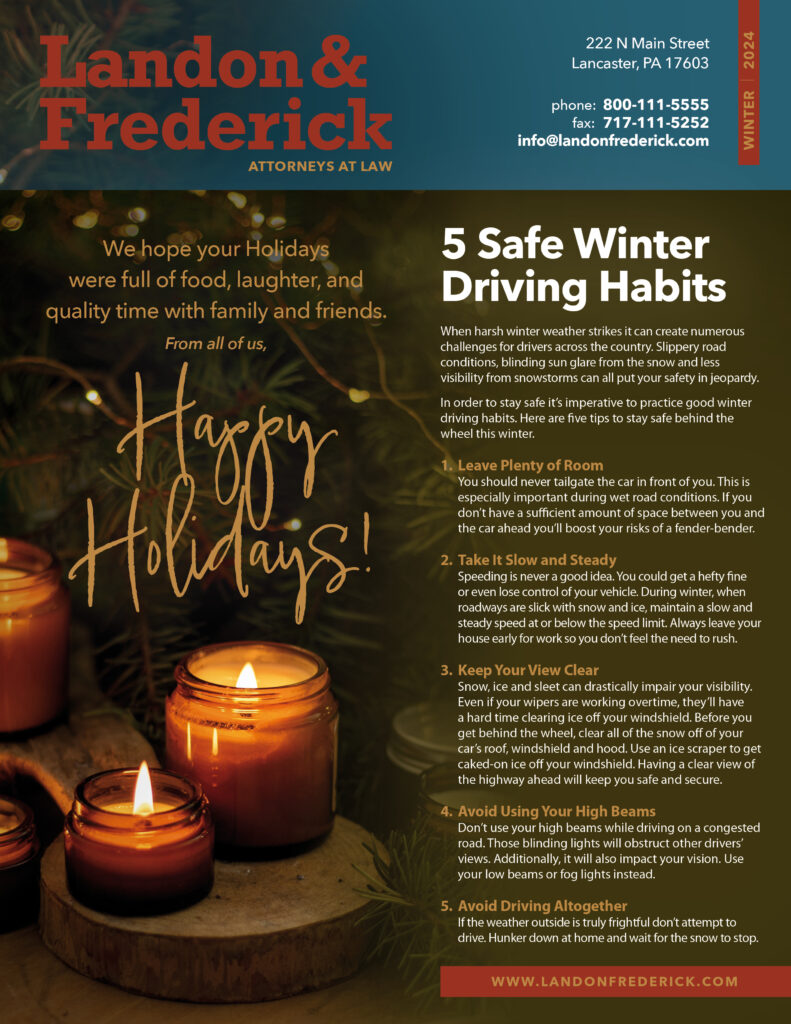 BRING ON THE FALL!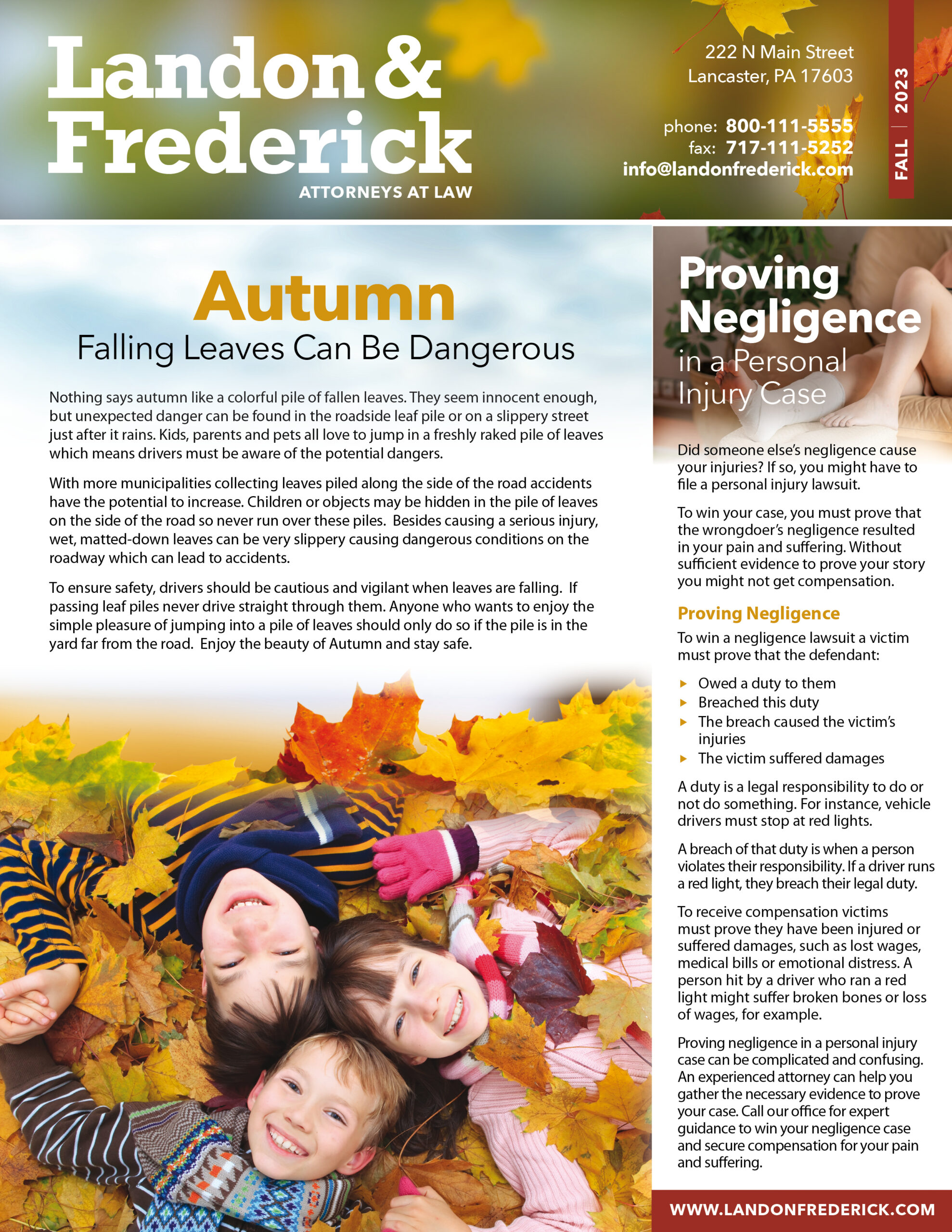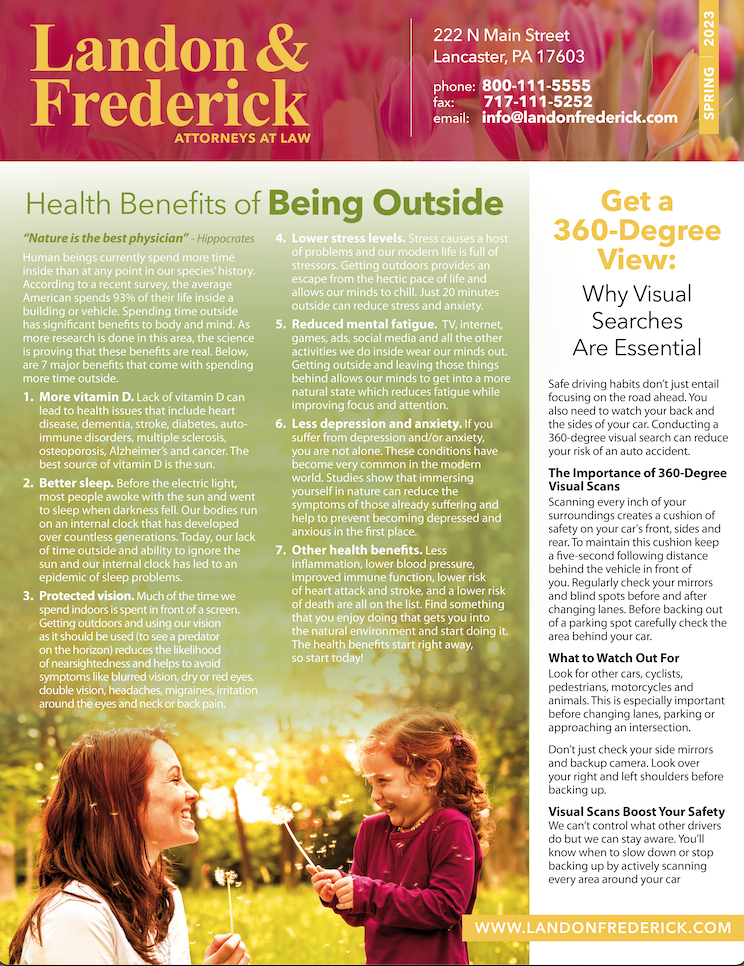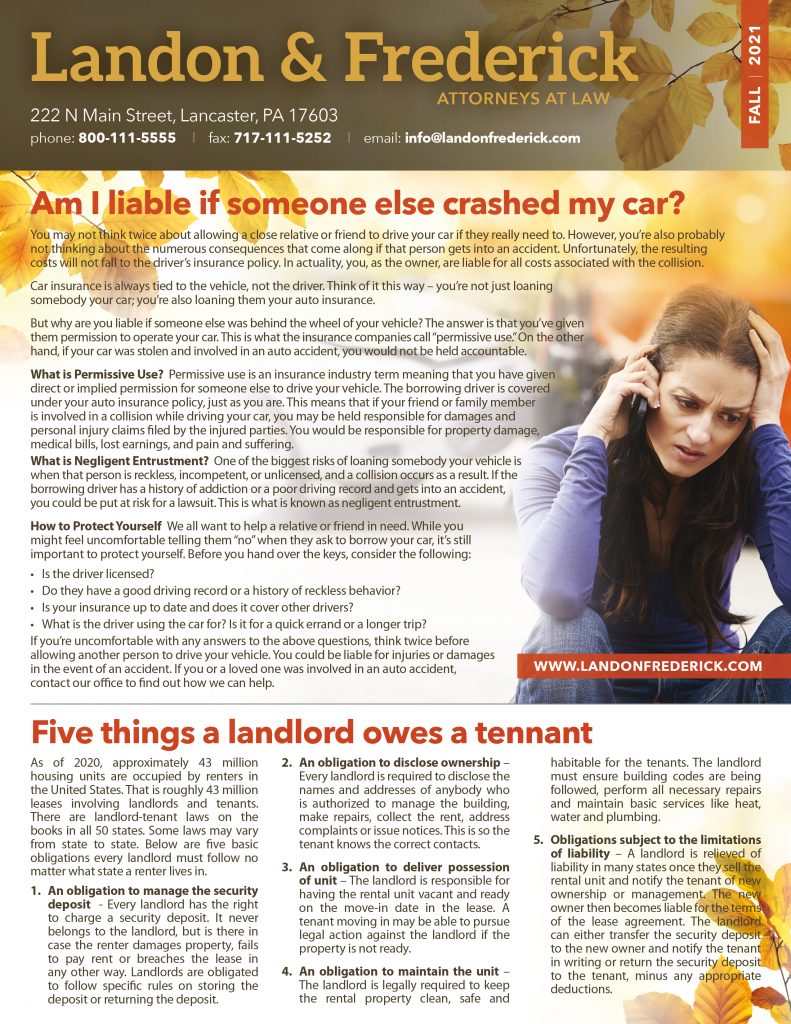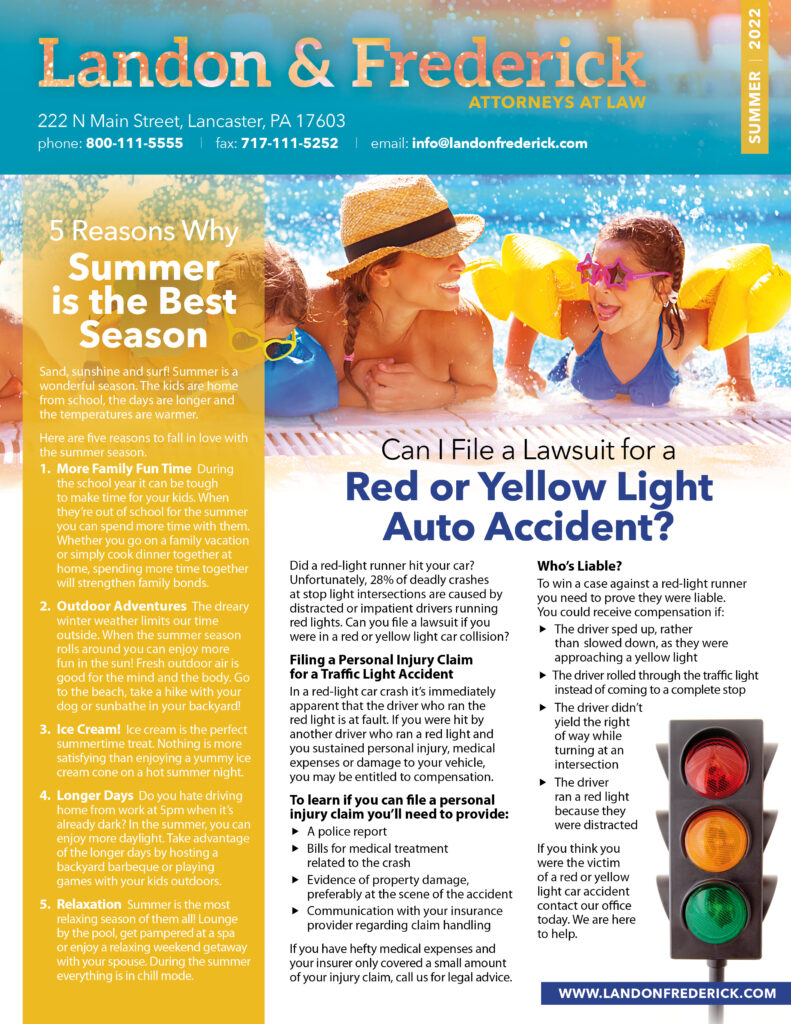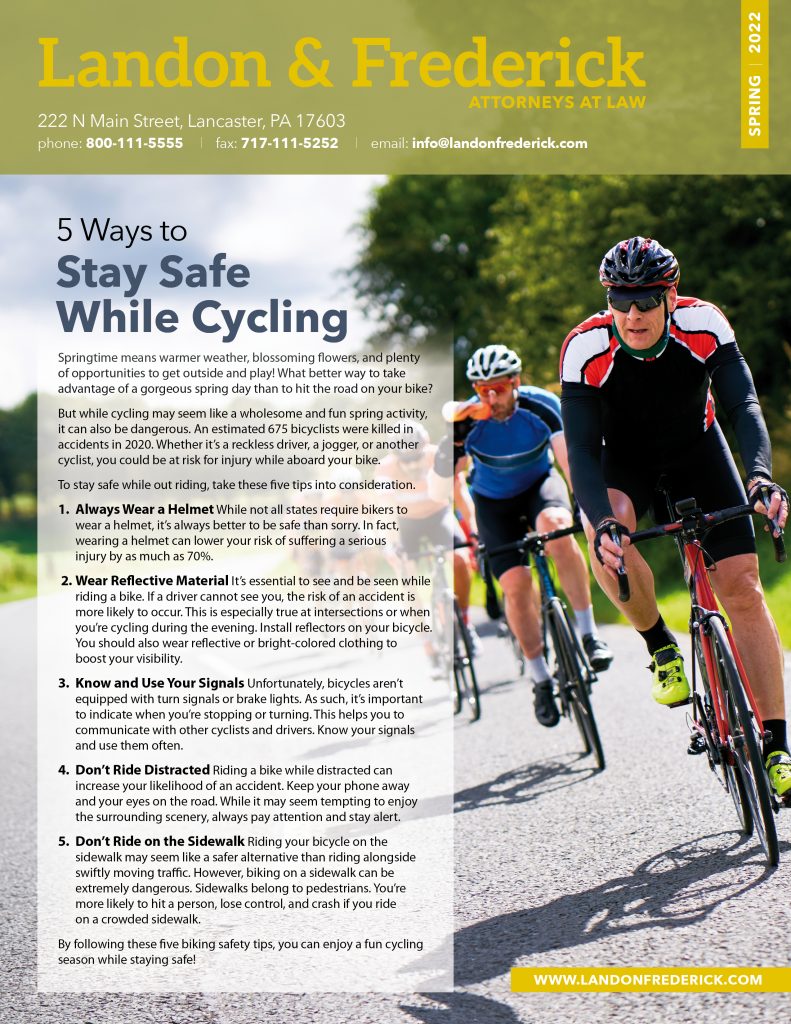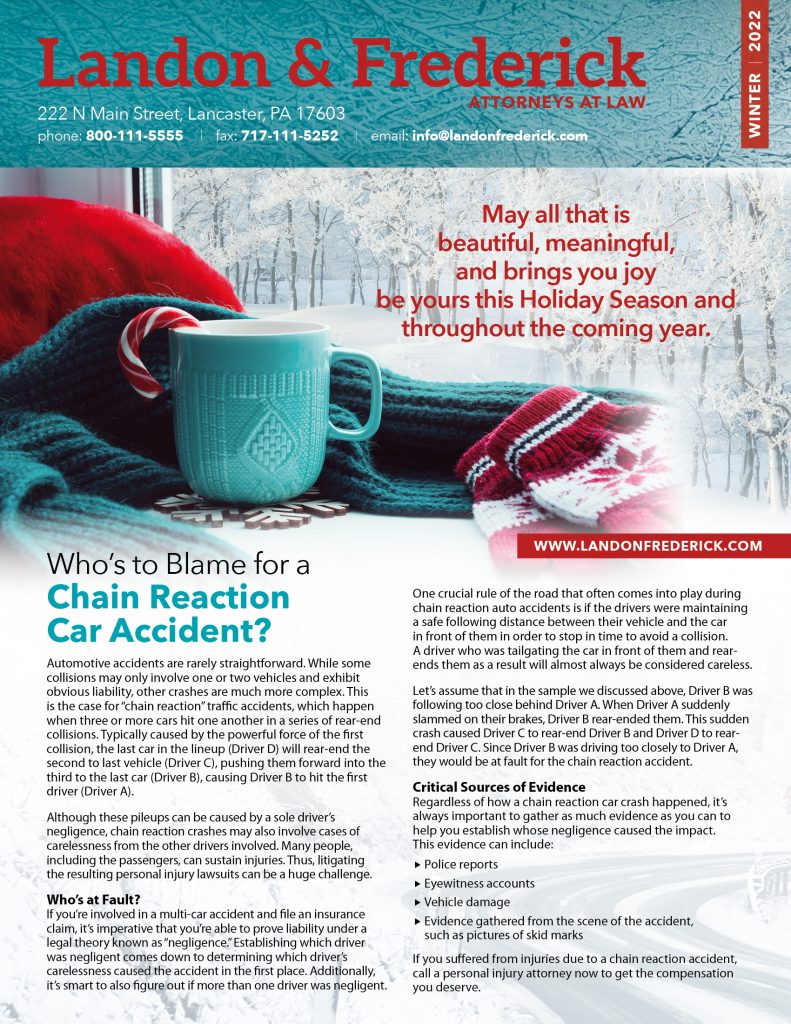 A client newsletter is one of the best tools you can use to develop the kind of connections with current and former clients that will lead to an increase in loyalty and referrals. By providing useful, educational content, you can position yourself as the go-to solution for any legal problems that your clients (and their friends and family members) may have.
Our newsletters are loaded with just that sort of content. Designed in full color to be eye-catching and easy to read, they're impossible to overlook and will be the rare must-read piece in your clients' mailboxes. The only thing that can make them better is your personalized touch. That's why our newsletters are fully customizable. You can include your custom-written articles and substitute any of our alternate articles anywhere on the issue that you'd like, for no extra charge.
We currently produce sample issues for Personal Injury and Social Security Disability.
For more information, pricing, and to see our latest sample issue, contact us or call us at 877-860-9807.